Ilya is a Founding Partner at KDP with more than 17 years of experience.
He holds a LLM degree from the University of Sofia and is a member of the Sofia Bar Association and the International Bar Association. He represents clients before all courts of Bulgaria, the European Court of Justice in Luxemburg and various arbitration and investment arbitration tribunals.
As a corporate lawyer, Ilya has led a number of projects involving legal due diligence and transaction support. Ilya is experienced in the fields of general corporate and commercial law, law of contracts and collaterals, employment law, FMCG and retail, litigation and arbitration. Ilya's portfolio of corporate clients comprises a vast number of international corporations, including large multinational pharma and food producers, banks, technology, transport, FMCG and retail companies, etc.
His legal work is recognized by leading international legal guides, such as Chambers&Partners, Legal500, BestLawyers.
Apart from the above, Ilya is a keen sailor, traveler, and wine lover.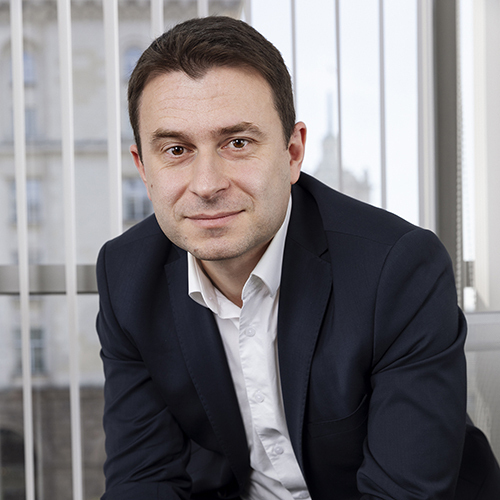 Venelin is a Founding Partner at KDP with more than 17 years advising clients on matters related to M&A, Competition and Commercial law.
He holds LLM degree from the University of Sofia and is a member of the Sofia Bar Association.
Venelin's major experience in M&A covers legal due diligences, structuring buy-side or sell-side share or business transfers, or asset deals; advices and ongoing legal assistance related to structuring, restructuring and sale of investment projects and/or joint ventures; drafting, negotiating and commenting transaction documents. In the area of Competition law, Venelin advises clients on matters related to merger control and compliance with the antitrust rules of prohibited agreements. In Commercial law, on regular basis Venelin assists clients in structuring complex commercial transactions; drafts or comments on general terms and conditions of clients from various industries; prepares variety of other multilateral or niche contracts.
Venelin combines legal education, expertise and experience in M&A and Competition law with knowledge from his master's degree education in Corporate Finances to offer clients in-depth and multi-perspective legal support.
Recently Venelin has been recognized by Legal500 as a 'Leading Individual' in the category 'Commercial, corporate and M&A' and has been rated 'Highly Regarded' in the field of M&A by IFLR1000 2021.
Venelin is keen on martial arts, he has black belt in Karate-Do, Shotokan.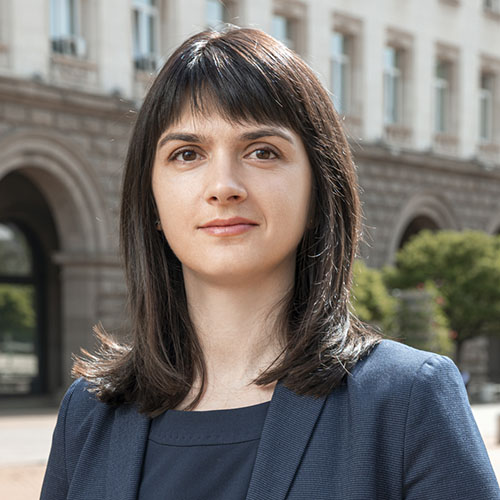 Iva is a key member of the KDP's M&A and EU Law team.
She is an LLM graduate from Sofia University, Faculty of Law and a member of the Sofia Bar Association.
In the last 10 years Iva has been primarily specializing as a lawyer in corporate, commercial and competition law. During this time, Iva has gained experience in advising companies in the technology sector on an ample scope of legal topics, including the initial structuring and setup of the business, development of innovative products and services in accordance with the EU and local regulations, structuring the legal framework for relations with customers and partners, raising of funds through equity investments and (convertible) loans, implementing employee share option schemes, exits through mergers, acquisitions, joint venture splits or winding up of the business. As a lawyer with corporate and M&A focus, Iva has been also advising equity funds, investors and founders on the structuring and implementation of investments, acquisitions, joint ventures and exits with the participation of Bulgarian companies.
Iva's expertise in competition law includes various distribution related topics such as discount schemes, setting up and termination of relations with distributors, compliance of marketing and promotional campaigns with consumer protection and unfair competition rules as well as overall compliance review of business practices and relations with customers and suppliers.
Iva has been recognized by Legal500 as a Rising star lawyer in Commercial, Corporate and M&A for 2020.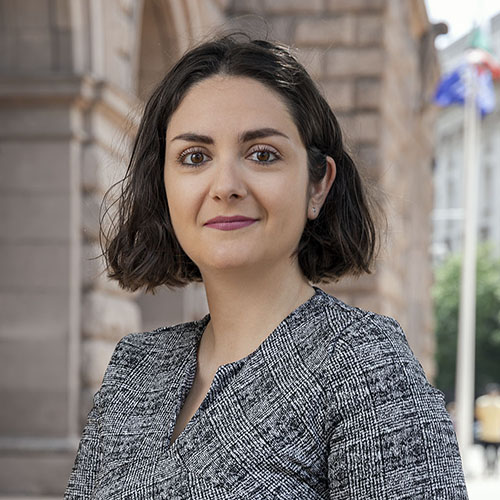 Mileslava is a skilled member of the Employment law team and an expert in Personal Data Protection.
She is an LLM graduate from Sofia University, Faculty of Law and a member of the Sofia Bar Association. Currently she is a PhD student in Employment and Social Insurance Law at Sofia University specializing on the matter of employment mobility.
Mileslava is also a certified personal data protection expert (CIPP/E).
Her experience in the area of employment law includes legal assistance in a wide number of employment law matters such as: employment mobility in Bulgaria, to EU member states and to third countries, transfer of employees under the TUPE rules, organization of the working time, implementation of employees' incentive schemes, discrimination claims and employment litigation.
She advises Bulgarian and multinational companies on their compliance with the General Data Protection Regulation, including on matters of personal data transfers outside the European Union, intragroup data transfers, and internal data protection audits.
Mileslava is fluent in English and has basic knowledge in Spanish.
She has been recognized by Chambers & Partners as an "Associate to watch" in Employment consecutively for 2020 and 2021.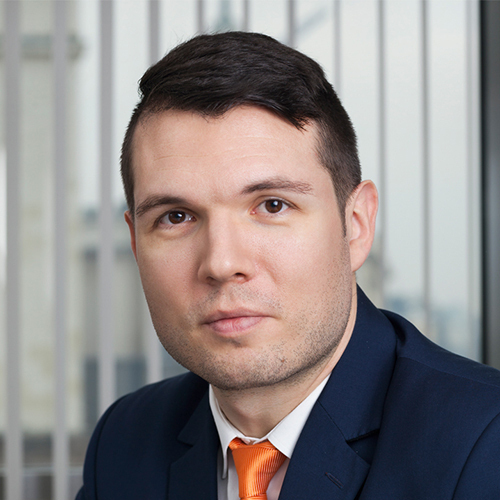 Aleksandar has more than 12 years of experience in the energy sector.
He is an LLM graduate from Sofia University, Faculty of Law and a member of the Vratsa Bar Association.
His experience includes more than 6 years as a senior in-house counsel with Overgas Inc., the biggest privately owned trader of natural gas in Bulgaria, and Overgas Mrezhi, the biggest gas distribution company in Bulgaria with more than 64% share of the market. Aleksandar's practice is focused on all regulatory regimes, concerning the energy sector, as well as public procurements, spatial planning and construction, natural resources, environment, energy efficiency and excise duties of fuels.
Aleksandar`s experience covers broad spectrum of legal services with reference to construction of energy objects as well as the all regulatory aspects of their operation.
He has been recognized by IFLR1000 as a Rising star lawyer in Project development.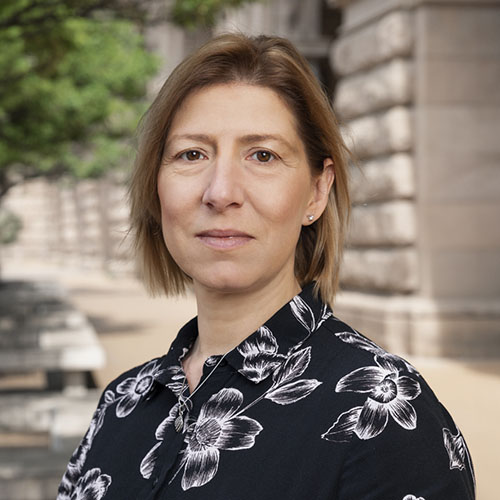 Irina Stanimirova is an Associated Counsel at KDP with more than 20 years of experience.
She holds an LLM degree from the University of Sofia St. Kliment Ohridski and is a member of the Sofia Bar Association. Irina is also a co-founding member of the Bulgarian Society of Construction Law.
Irina's practice is focused on Real Estate, Zoning & Construction. During the past 20 years, Irina has advised clients on a wide range of legal transactions and investments involving real estate including in the context of complex cross-border M&As, secure lending, project finance, concessions, public procurement procedures, construction of oil & gas infrastructure, and development of renewable energy projects.
Irina also represents clients before all courts in Bulgaria in civil and administrative litigation proceedings related to real estate property.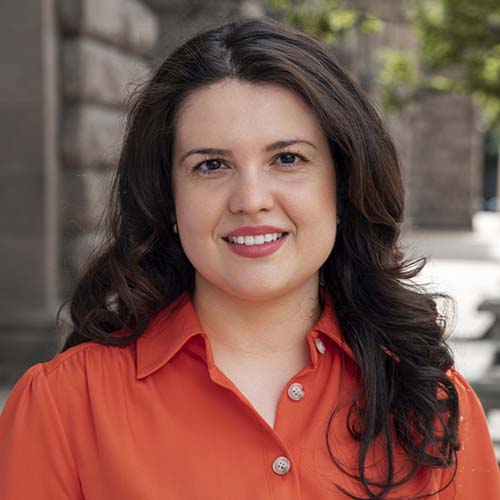 Boryana is an Associate at KDP.
She is an LLM graduate from Sofia University, Faculty of Law and a member of the Sofia Bar Association.
An auspicious young professional specialized in Real Estate, Corporate & Commercial, Employment, and Civil Litigation.
Prior to joining KDP, Boryana has gained experience in another Bulgarian law firm as well as in a multinational consulting company.
In her almost 4 years of legal practice as a fully qualified lawyer, Boryana has provided legal support to local and international clients in complex legal matters, including: corporate, real estate and employment. She has been engaged in legal due diligence reports in the context of upcoming transactions and has been actively involved in civil and commercial cases.
Boryana is fluent in English and has extensive knowledge in Greek language.
Boryana is also an experienced litigator and has a Certificate in arbitration, issued by the Bulgarian Chamber of Commerce and Industry.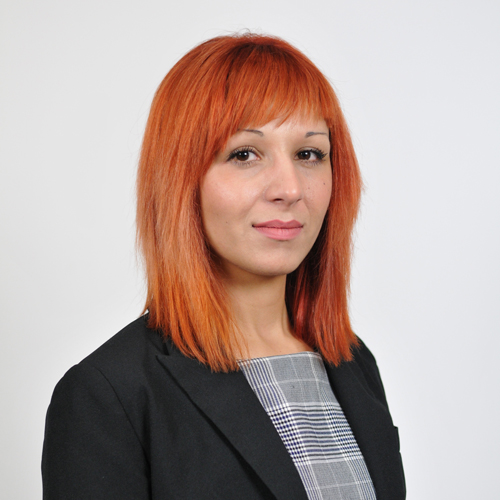 Stanislava is an Associate at KDP.
She is an Bachelor in International relations from University of National and World Economy and an LLM graduate from New Bulgarian University, Faculty of Law.
Stanislava focuses on corporate and employment law, as well on M&A. She has previous experience in anti-money laundering.
She assists both local and international clients with regard to general corporate and M&A matters including establishment of their business in Bulgaria, their market entry in Bulgaria through M&A transactions, corporate changes, day-to-day business activities and corporate governance. In the area of Employment law, Stanislava assists in issues as compliance of employment agreements with Bulgarian legislation, organization of the working time, dismissals, internal rules and procedures.
Stanislava is fluent in English and in German.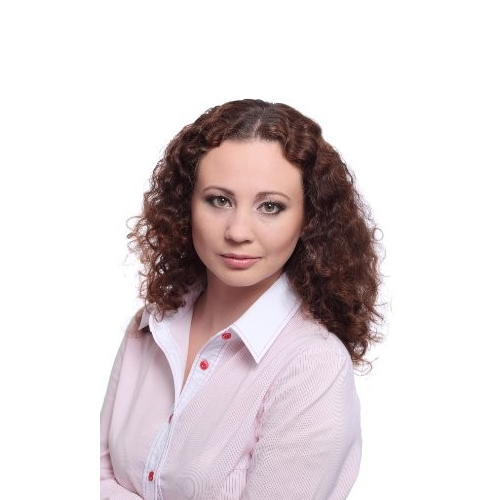 Mariana is a lawyer with more than 15 years of experience in real estate and construction.
She has a master's degree in law, a graduate of the Faculty of Law at Sofia University and is a member of the Sofia Bar Association. Mariana is a registered mediator.
Her experience in the field of real estate and construction includes legal assistance and advice to clients on a wide range of issues related to the acquisition and disposal of real estate, legal aspects of project planning and development, property aspects of corporate transactions, legal status of real estates regarding their ownership, zoning and designation, preparation and negotiation of lease agreements and property management contracts.
In her practice, Mariana has advised Bulgarian and international clients on acquisition of projects such as shopping malls, industrial plants, residential units, as well as preparation and conclusion of long-term leases in office centers, and real estate secured loans.
For the past two years, Mariana has also focused on out-of-court conflict resolution and mediation.
Mariana is fluent in English.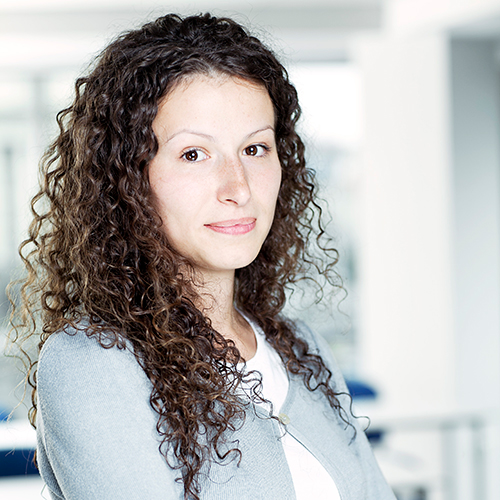 Stela is the Administrative Director of KDP with more than 14 years of corporate experience.
She is a Bachelor in History and has a Мaster's degree in Labour Markets and Human Resources Development from Sofia University.
Stela is highly dedicated and responsible person, which makes it easy for her to contribute to the overall success of the firm. She is able to pick up all firm specific activates including finance management, planning, business development, client and internal communication, risk management, billing and office management. Stela is a trusted manager and process optimizer. She is balanced and friendly, thus making herself the go-to institution for each and every office and people management matter.
Stela's experience includes 10 years at PwC Bulgaria, where she was involved in various roles in HR, Marketing and corporate social responsibility. She organized numerous corporate and marketing events, seminars, conferences, leadership meetings and visits between international offices, strategy days, staff parties and away days.
Before joining KDP, Stela was an Administrative Director at another Bulgarian law firm, where her responsibility included strategic budgeting; cost and revenue analysis and forecasting; cost control and optimization; monitoring cash flow and collection management; brand identity. Apart from that Stela's duties included organization of business development initiatives, such as business events, seminars and conferences; marketing research on various businesses and industries; preparation of presentations, proposals, and engagement letters, etc.
Stela has attended several IBA annual events on business development (including these in Sydney and Rome).